Medical Oncologist
Employer

UPMC in Central Pa.

Location

Camp Hill, Pennsylvania

Salary

DOE

Closing date

Dec 1, 2022
UPMC Hillman Cancer Center is seeking innovative, quality-driven physicians with an interest in both hematology and oncology to join a well-established and expanding program at UPMC Hillman Cancer Center in Harrisburg, Pa.
Opportunity:
  •  UPMC Hillman Cancer Center is recruiting full-time hematologists/oncologists to join a multidisciplinary group of nine physicians and nine advanced practice providers.
  •  Physicians will be responsible for practicing hematology and medical oncology in inpatient and ambulatory care settings — supporting three outpatient cancer centers and seven acute care UPMC hospitals. UPMC in Central Pa. provides care for more than 1.2 million residents each year across a 10-county service area.
  •  Each clinician will be expected to develop an active practice and to actively participate in clinical research. Interested clinicians will also have the opportunity for collaboration with University of Pittsburgh clinical faculty.
  •  Physicians will be part of our NCI designated comprehensive cancer center in Pittsburgh with 70+ clinical trials and collaboration and access to colleagues in Pittsburgh.
Professional Skills:
  •  Board-certified/Board-eligible in hematology/oncology
  •  Committed to providing high-quality, compassionate care to patients
  •  Team-oriented with the ability to provide personalized patient care and demonstrate clinical outcomes
  •  2023 hematology and medical oncology fellowship graduates will be considered for candidacy
Benefits:
  •  Health, life, and disability insurance
  •  Medical malpractice insurance
  •  Defined contribution plan; 403(b) plan with employer match
  •  Professional dues and CME allowance
  •  Relocation services
  •  Potential sign-on bonus
  •  Three-year retention bonus
About UPMC Hillman Cancer Center
The UPMC Hillman Cancer Center network comprises more than 60 locations and 287 medical/hematology, radiation, and surgical oncologists across the western Pennsylvania region. UPMC Hillman Cancer Center is one of the largest networks for cancer care in the country and the only center in western and central Pennsylvania with the elite Comprehensive Cancer Center designation from the National Cancer Institute.
About South Central Pennsylvania
  •  Features both rural and suburban living and boasts an abundance of sports, arts, cultural events, and entertainment.
  •  Close to historically significant areas such as Gettysburg and world-famous Hersheypark and Hershey's Chocolate World.
  •  Offers top-rated public schools, blue-ribbon private schools, and some of Pennsylvania's top colleges and universities.
  •  Area school districts are consistently ranked in the top 20% of Pennsylvania.
  •  With affordable homes — a composite cost of living index of 99.7, compared to 101.2 in Philadelphia — it's a great place to grow a career and family.
  •  Listed among com "America's Most Livable Cities," and ranked in U.S. News & World Report's "Best Cities to Live" in 2017, we are a two- to three-hour drive away from New York City, Philadelphia, Pittsburgh, Baltimore, and Washington, D.C.
About UPMC in Central Pa.
  •  UPMC in Central Pa. is a nationally recognized leader in providing high-quality, patient-centered health care services in central Pennsylvania and surrounding rural communities.
  •  As part of the UPMC not-for-profit system, UPMC in Central Pa. cares for more than 1.2 million area residents yearly, providing life-saving emergency care, essential primary care, and leading-edge diagnostic services.
  •  UPMC in Central Pa. includes seven acute care hospitals with 1,160 licensed beds, over 160 outpatient clinics and ancillary facilities, more than 2,900 physicians and allied health professionals, and approximately 11,000 employees.
  •  It is a health care hub serving Dauphin, Cumberland, Perry, York, Lancaster, Lebanon, Juniata, Franklin, Adams, and parts of Snyder counties.
  •  UPMC was named as one of the "150 Top Places to Work in Healthcare" for 2022 by Becker's Healthcare. For inclusion on this list, hospitals, health systems, and health care companies must demonstrate initiatives and commitment to promote diversity within the workforce, employee engagement, and professional growth.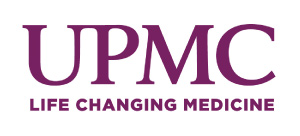 PI195645685
Get job alerts
Create a job alert and receive personalized job recommendations straight to your inbox.
Create alert